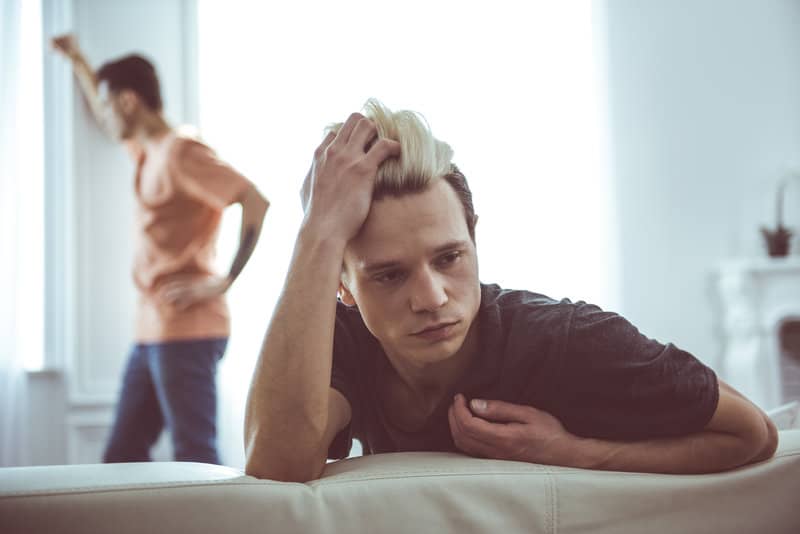 People assume that because same-sex marriage is legal in Calfornia, same-sex couples have the same issues as their heterosexual counterparts when it comes to divorce. This is not the case. There are few ways in which dealing with same-sex divorce in CA requires proactive planning and preparation.  
These tips will also help you if you are ending a legal domestic partnership.
What To Know About Same-Sex Divorce In California 
Here are some of the things that can help you prepare for your divorce when both parties are the same sex. 
Are you legally married? Or are you domestic partners? 
Longtime couples often forget that their well-established legal domestic partnership, or that under-the-radar "marriage ceremony" in a friends' backyard (pre-legalization of same-sex marriage), are not always viewed the same as established legal marriages. 
If you actually established your legal domestic partnership (LDP) with the state of California, the state considers you legally married. It is worth locating and making copies of all official documentation so you have proof of your partnership/marriage status as you move forward.  
If you only established your domestic partnership with your company as a way to reap medical or retirement benefits, or it was recognized by city/county/or other entities – but your legal domestic partnership was never legalized by the state of CA – your dissolution of assets is not considered a legal divorce.
It's always best to consult a divorce attorney and bring any official/legal documentation pertaining to your domestic partnership and/or marriage for the attorney's review. 
The length of time you've been together can be a factor in same-sex divorce 
The length of time a couple has been married can impact two important factors. The first is the amount of alimony to be paid (if it is to be paid at all). Second, the length of time you have been married also determines which assets fall into the community property pot, and which are retained by the individual (called "separate property").
Because many same-sex couples were together and cohabitating for years or even decades before same-sex marriage was legalized back in 2008. The time you cohabitate prior to your legal marriage or DLP date may be taken into consideration when it comes to the division of assets or benefits, as long as the two of you can agree to the exact length of time you've been together. 
Legal parentage is not automatically assumed 
Unless both of you have already moved through the family legal system to establish legal parental rights to your child(ren) your parenthood is not "assumed" during the divorce. In the case of a child that is born into a heterosexual marriage, the courts assume both parents are the legal parents. That is not the case for same-sex marriages. 
Same-sex couples who go through fertility treatments or other means to have a child should take the steps necessary to legally establish parental rights. If you are not legally recognized as your child(ren)'s parent, you should take those steps ASAP. Clearly establishing your parental rights is essential before you can move forward with legal custody and visitation agreements.  
Keep in mind that divorce is exceptionally hard on children, and can negatively impact their emotional wellbeing as well as their physical health, sense of self-worth, and divorce is known to negatively affect their academic pursuits. For this reason, we highly recommend working with a family law mediator to make the process as calm, compassionate, and smooth as possible for everyone involved.
We also recommend reading some of our blog posts pertaining to divorce and child custody, including How to Prepare for Child Custody Mediation, How to Talk With Your Kids About Divorce, and, Tips for Co-Parenting After a Divorce. 
Dividing retirement assets 
There are still some lasting vestiges from the Defense of Marriages Act. As a result, you and your spouse may need to take extra-legal steps to divide your retirement assets (typically considered "community property" from your marriage date or the agreed-upon date as per #2).  
The IRS states: 
"If [a retirement plan's] terms are inconsistent with [United States v.] Windsor or Revenue Ruling 2013-17, a retirement plan must . . . [be] amended to comply with Windsor and Revenue Ruling 2013-17. For example, a plan must be amended if it defines 'spouse' by reference to section 3 of DOMA, or only as a person of the opposite sex."
An experienced divorce attorney will work with you to ensure this is taken care of as per your divorce agreement and settlement.
Work with a mediator first 
The divorce process is painful and stressful, even in the "best" of situations. Family law mediators work with couples and their families to mitigate tension, learn about the typical court process, and to save thousands of dollars in unnecessary legal and court fees.
We always recommend that clients work with us through a mediation process first, only hiring us as divorce attorneys if you are not able to come to an agreement via mediation. Read, The 10 Most Common Divorce Mediation Questions & Answers to learn more.
Schedule A Consultation
Would you like to ensure everyone's rights are respected and attended to during your same-sex divorce in California? Schedule a consultation with me here at the Law Offices of Gerard A. Falzone.