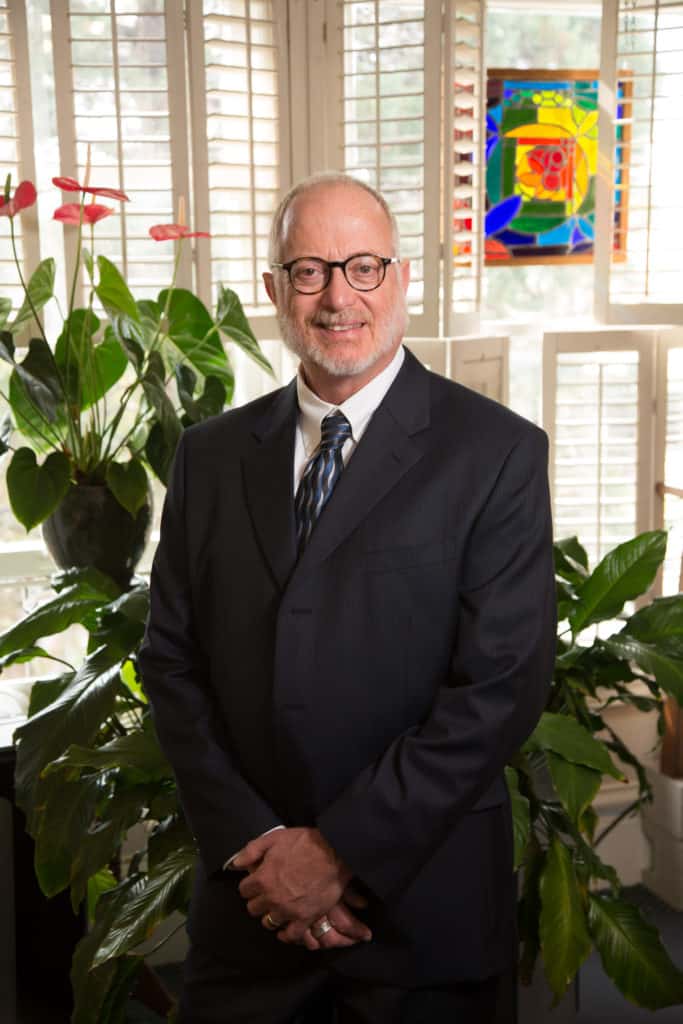 Attorney Gerard A. Falzone was born in New York City, but grew up in the Los Angeles, California area.   Gerard has been fiercely interested in justice from an early age, and decided in the 3rd grade to become an attorney, to fight for fairness and justice for his clients.   Wanting to obtain the best education possible, he applied himself to his studies, and earned his Bachelor of Arts degree in Psychology from U.C.L.A. in 1978, graduating Magna Cum Laude.   As a result of his superior academic performance, Gerard was inducted into the Phi Beta Kappa and Pi Gamma Mu honor societies.
Immediately after college, Gerard was accepted to the U.C. Berkeley (Boalt Hall) School of Law; however, he deferred his admission for one year to obtain real world work experience.  Gerard obtained a teaching credential for adult education and taught adult school at a Los Angeles high school for one year, which he found very enjoyable and emotionally rewarding.  He determined that there is nothing better than teaching individuals who truly want to learn and to better themselves.
Gerard moved to the San Francisco Bay Area in 1980 to begin his law school education at Boalt Hall, from which he graduated in June 1982.   Passing the California Bar on his first attempt, Gerard began his legal practice in December 1982. In law school, Gerard found family law fascinating, both for its interesting legal issues, and also because of the psychological turmoil that most individuals face when dealing with such a life-changing event as divorce.   Therefore, Gerard began to practice primarily family law from the beginning of his legal career.
While in law school, Gerard discovered Alameda, California, loved its Victorian architecture and small town charm, and moved to Alameda in 1980, where he has lived ever since.   In 1985 Gerard moved his legal practice to Alameda.   In 2005, Gerard opened a second office in San Rafael, California to better serve his Marin County and North Bay clients. His two office locations in the central Bay Area have made it possible for Gerard to represent clients in the Courts in Alameda, Contra Costa, Marin, San Francisco, Napa, Solano, San Mateo, and Santa Clara Counties.
In his over 25 years of family law legal practice, Gerard has had the pleasure of representing very many good people going through the difficult financial and emotional circumstances of divorce, and has done his best to resolve their legal problems as reasonably, amicably, quickly, and as inexpensively as possible.   His many satisfied clients attest to how well Gerard has attained his legal practice goals.
Gerard enjoys giving back to the community, and has been for many years a member of Lawyers In The Library, a program which offers free legal advice to the public at area libraries.  He is also a member of the Alameda County Bar Association, the Marin County Bar Association, the First Presbyterian Church of Oakland, the Kiwanis Club of Alameda, the National Trust for Historic Preservation, and the Union of Concerned Scientists.