It's important to consider when looking for a divorce attorney that California is a no-fault divorce state, meaning that if one party desires to be divorced and alleges "irreconcilable differences" which have led to "an irremediable breakdown of the marital relationship", the Court will grant the divorce, even if the other party does not consent or want the divorce.  Because it is no-fault divorce, the Court is not concerned with why the parties are divorcing and will not assess blame against either party as a reason or ground for the divorce.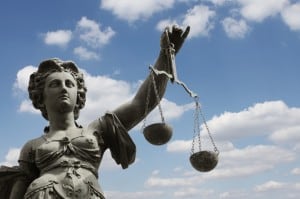 The reasons why parties are divorcing are also not relevant to the division of their marital community property and debts.  In general, California law requires the overall equal division between the husband and the wife of their community property and debts, without regard to who did what to whom which resulted in the breakup.  Long gone in California are the days when parties spent days in Court proving the adultery or mental cruelty of the other party, so that they could be awarded more than half of the marital property.  No-fault divorce has greatly reduced the rancor of divorce cases.
Along with the issue of marital status, the Court in a dissolution of marriage action can decide issues of child custody and visitation, child support, spousal support, division of community property and community property obligations, restraining orders, paternity actions and allocation of attorney fees.
I have represented parties in divorce actions for more than 25 years.   I represent both men and women, and truly enjoy helping my clients.   My clients are all reasonable people, because I will not represent someone who is not reasonable, and because my clients like the way in which I try to settle my cases by agreement if at all possible, and only resort to a Court fight if there is no other alternative.
Going through a divorce can be an emotionally and financially draining enormous life change, but it almost always is the beginning of a new and happier life for those parties needing to end their marriages.  Keeping that in mind, I see my job as to help my clients bring order to the legal chaos in their lives, so that they can begin their new lives as emotionally and financially intact as possible.  As in all my cases, I try to resolve divorce cases by agreement, if at all possible.   If the other party will not agree to a reasonable settlement, I will vigorously and aggressively litigate the case in Court, so that a just outcome can be reached.
If you'd like to talk, please call our Alameda or San Rafael office, whichever is more convenient, for a free telephone consultation.
Why Hire a Divorce Attorney?
There are over two thousand divorces every day in America, and nearly half of marriages these days end in divorce. Moreover, most marriages are not as immune to divorce as they would seem – the average divorce occurs eight years into marriage.
The Value of Experience 
Divorce often means a huge amount of assets need to be reassigned to one partner or another. To ensure a fair distribution of assets subsequent to a divorce, and to help each side navigate complications like child support and debt, you should consider hiring a divorce attorney.
Some individuals try to file file divorce documents themselves, but this might not always be in your best interest.
An experienced divorce attorney has dealt with complications like inheritances, debt and child support payments before. Simply put, seeking the legal counsel of a divorce attorney puts more power back in your hands.
Less Stressful Divorce 
Divorce is stressful enough without worrying about being away from your family or wondering if you included certain assets or debts while filing for divorce.
Hiring a divorce attorney who can efficiently glean the information that he needs from you allows you to get on with your life and be with your family.
Working with a divorce attorney also makes a divorce less stressful in another way – you'll be assured of valuing your assets correctly because a divorce attorney has worked on hundreds of cases just like yours.
A divorce attorney has noted and learned from couples' mistakes and can make sure that you correctly appraise the value of your assets.
Sidestep Delays 
Walking into divorce court without experienced legal counsel can seriously jeopardize your chances of getting everything you want out of a divorce. In addition, failing to file certain assets or missing required legal forms could result in endless rounds of delays and prevent you from getting closure.
Attorneys Facilitate Compromise 
Another source of complication and confusion for couples going through divorce is the issue of unbridgeable arguments. Couples argue over assets and child custody while remaining unwilling to meet each other halfway.
This is another area in which a divorce attorney can step in and help by facilitating a compromise and moving the divorce along. A divorce attorney can mediate disagreements and get each side closer to agreeing on who owns which assets.
An experienced divorce attorney realizes that divorce is often the culmination of a harrowing set of circumstances, and that each spouse might have resentment towards the other.
This is where a divorce attorney can help mediate, infuse more objectivity into the situation and allow you to think more clearly about the details of your divorce.
Assistance with Paperwork 
In spite of nearly one million divorces every year in the United States, the process of filing for divorce can be both convoluted and frustrating. In California, for instance, there's a lot of confusing paperwork to complete simply to file for a divorce.
A family law form, summons, and proof of service of summons are the initial forms that you'd be required to fill out. From there, if you have one or more children under 18 years old, you would be required to complete the Child Custody and Visitation application.
These forms are only the start. Hiring a divorce attorney can walk you through each of these forms and make the process of divorce much less tedious.