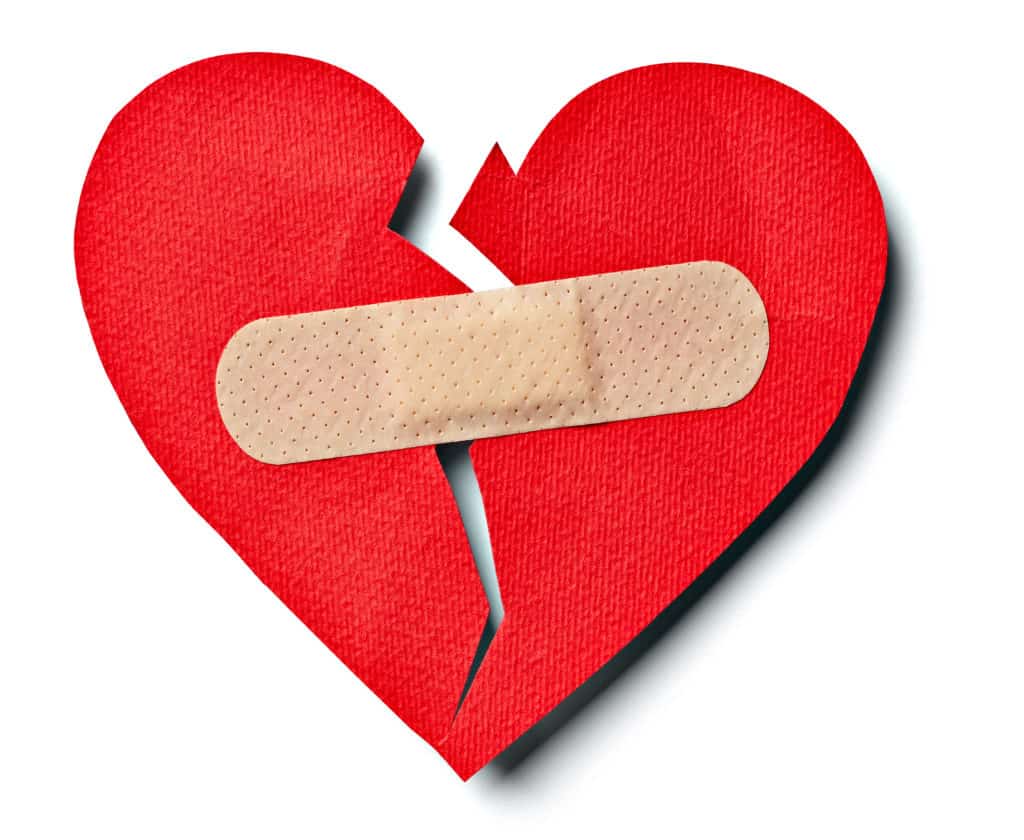 Divorce can oftentimes be very hard on your finances, but did you also know that it can take a toll on your health? Knowing these potential health-related problems can help you to stay healthier while getting your divorce.
Anxiety/Depression
If you are feeling more insecure and stressed, these could be signs of anxiety. Conversely, if you are feeling a bit down, having a difficult time getting out of bed, and feeling hopeless and alone, these could be signs of mild depression. Given the many unanswered questions that attend divorce discussions, and perhaps the worry about the future, anxiety or depression are real possible health risks.
Weight Changes
If you are anxious, or perhaps a bit blue, you could see drastic weight changes – either up or down. Weight fluctuations can be a problem when you are constantly upset or worried and paying less attention to eating complete meals or relying too much on take out.
Heart Disease
Middle-aged men and women are both at higher risk for heart disease when they are going through a divorce, for a variety of reasons. The usual culprit is the combination of high-stress levels that last for a very long time, especially for women.
For women, the inflammation caused be stress tends to last longer, even after the divorce, because they are more likely to suffer more financially, have less emotional support, and to live alone longer post-divorce. For women, the risks are significant: one study showed that for women who have experienced divorce are 24% more likely to experience a heart attack; women with more than one divorce, the increased risk is 77%.
Sleep Issues
Perhaps one of the most common health-related problems during a divorce is sleep issues, which can be difficulty falling asleep, or difficulty staying asleep, or both. Sleep difficulties can be a cause of sadness and other symptoms related to depression, so working on getting a good night's sleep through stress reduction and exercise is critical to your health.
Chronic Conditions and Mobility
Studies show that people going through a divorce or more at risk for chronic conditions, like heart disease and diabetes, but mobility can become a problem, too. Even simple tasks like walking or climbing stairs can become a problem.
Stress and Immune System Fatigue
With stress comes a weakened immune system, which means that you can get more colds, the flu will stick around longer, and it can contribute to all the feelings that come with depression. When there is stress, your risk for autoimmune diseases, where your own immune system turns on itself, are much higher.
Problems with Digestion
Sometimes a stomach ache can be a symptom of a problem that is caused by high stress and anxiety. If you do not manage these mild symptoms, however, it can lead to further digestive tract systems, like heartburn and indigestion, or even irritable bowel syndrome.
If you are experiencing any of these health-related problems, studies show that devoting time each day solely to taking care of your physical and mental health can help, considerably. Even a quick daily walk and some deep breathing can help to improve your health during a divorce.