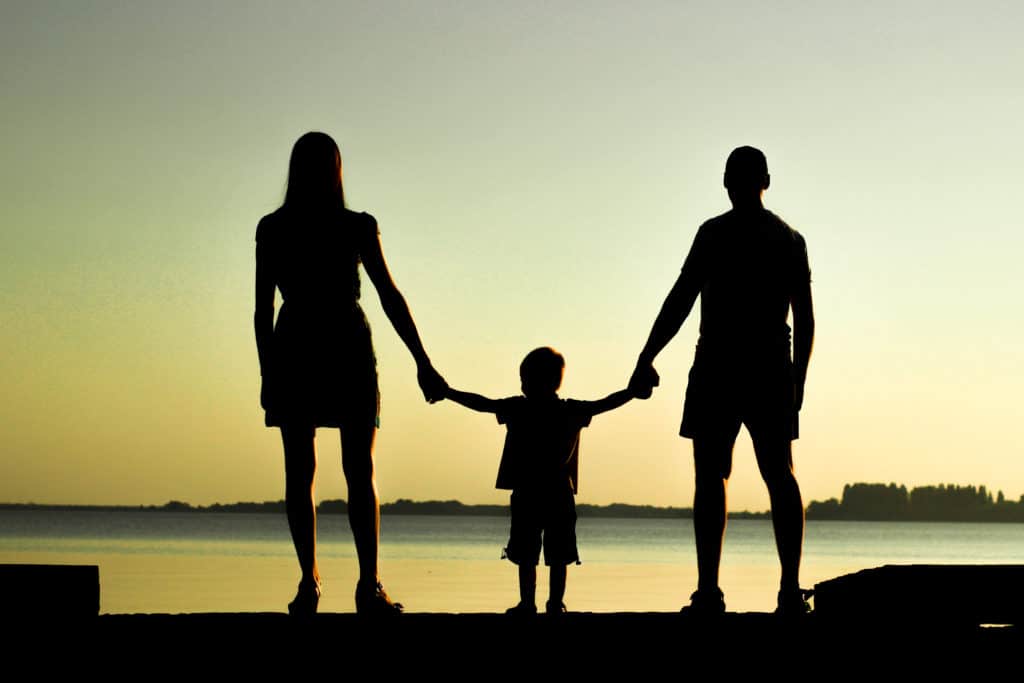 No matter the situation, divorces that involve children are always the toughest waters to navigate. Many couples that are ending their marriage in an amicable way make the decision to co-parent, cognizant of the effect divorce can have on kids.
Co-parenting after divorce is not easy, but when done correctly it is beneficial for everyone involved. Here's how to do it right. Of course, the most important thing is keeping your eyes on the prize — the continued healthy development of your children. Moving forward with respect for all parties involved is imperative.
First and foremost, there needs to be a realization by both you and your ex that the kids are largely innocent victims. Common sense would tell you that dragging them into the situation that is occurring between the two of you is wrong. However, it is also important to silence the other third parties, most notably in-laws and friends. To successfully co-parent, they are going to need to be part of the team as well. Grandmas and grandpas need to be just as impartial, keeping their opinions to themselves.
There also needs to be a spirit of cooperation that runs through your support system. All the adults involved don't need to be friends, but they do need to show the kids that adults can comport themselves with respect. Sometimes that will mean bending over backwards to accommodate what's best for the kids, just like you would if you and your ex were still together.
You may not always agree with how your ex chooses to raise your children when they are not with you. Maybe they let them stay up later at their house, or spend more time on the iPad than you are comfortable with. It's important to remember that they are their kids too, and though they may make different choices, they love your kids together just as much as you do. If you feel your children are engaging in dangerous behaviors with your ex, address your concerns, but do so in a way that doesn't put the other parent on the defensive.
When your ex does introduce a new love interest into your children's lives, welcome them to the co-parenting fold with open arms. Instead of dwelling on jealousy, get past yourself. Ask to meet them, and open a door of communication by sharing your concerns free of prejudice.
If the situation that is best for the children doesn't result in you getting to spend the same amount of time with your children as your ex, don't lose sleep over it. Instead, concentrate on quality over quantity. When you do get time with your kids, hit the ground running on spending time with them, clearing out your calendar so your focus can be on them as much as possible.
Finally, make sure all the cards are on the table so that you and your ex can keep things as open as possible. While you might think you and your ex are on good enough terms that you don't need to put your plan in writing, it never hurts. Take time to communicate about any changes in your life as well. That helps everyone feel like they are an equal partner in the co-parenting of your children.
No matter what challenges your marriage or family are facing, the we are here to help. We'll help you deal with the painful and emotional issues you are facing in the San Francisco Bay area, so you can move your life forward.