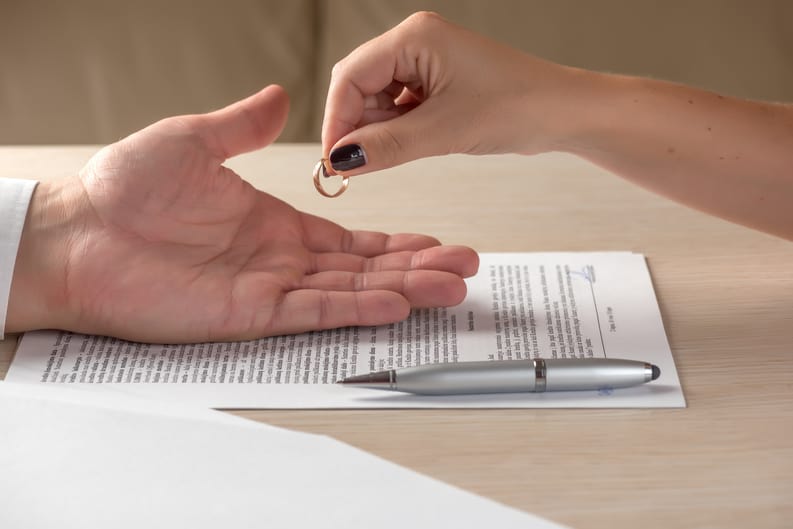 No one expects a divorce to happen to them, but according to the statistics, the likelihood of getting a divorce is over 40 percent.
Going through a divorce can be a difficult situation, financially and emotionally. But with the best divorce attorney, you can be that much closer to a path of healing and restoring your life.
If you're considering a divorce, the following guide will help you find the best divorce attorney for your situation.
Tips for Choosing the Best Divorce Attorney
Divorce Mediation
Before you look for a divorce attorney, consider opting for divorce mediation. Mediators are ideal in situations where the divorce is amicable and you want to avoid court proceedings.
In this case, a mediator can help with producing a division of assets agreement that's suitable for both you and your spouse.
After everything has been divided and agreed upon, you can go ahead and file for divorce without representation by an attorney.
Consider Your Needs
When approaching divorce, everyone has different needs, so you want to find the best divorce attorney to handle your unique circumstances.
For example, there are some divorce attorneys who specialize in dealing with high-net-worth individuals, while there are others who only represent wives or husbands.
Depending on your situation, you might need someone who is well-versed in finance or property laws. Ultimately, the best divorce attorney for you will be someone who best understands the intricacies of your situation and needs.
Family and Friends
Chances are you have a friend or family member who's been through a divorce. Sometimes, the easiest way to find the best divorce attorney is by a word-of-mouth referral.
Talk to your friends or family members about their experiences, and see if they have any personal recommendations.
This way, you don't have to do the vetting yourself, and you can get an inside look at the divorce process, including the real costs and fees, what to expect, and what to avoid.
Local Bar Association
If you're not having luck getting referrals from friends or family, your local bar association is always an excellent option. The American Bar Association has local chapters across the U.S.
You can either get in touch through their website or phone number, and they'll provide you with qualified divorce attorneys in your area.
Likewise, some states require specific certification programs for family law attorneys, so you can search for the best divorce attorney in your area that has all of the necessary qualifications.
Consider Your Budget
Before searching for a divorce attorney, you'll need to consider your budget. Depending on how complex your situation is, you might need to adjust your budget expectations, but it will definitely be worth it in the end.
Likewise, if your divorce cannot be resolved in mediation and will need to proceed to trial, keep in mind that litigation can be more costly.
That said, it's best to have a frank discussion with your potential divorce attorney about a budget. This will give both of you a more realistic idea of what you can achieve during the divorce process, and whether or not it's a good fit.
Don't Be Afraid to Ask Questions
Once you have a few consultations lined up, be prepared with a list of questions. If you really want to find the best divorce attorney, be sure to ask how long they've been practicing, what type of clients they typically deal with, what the expected costs will be, etc.
This will help you make a better-informed decision when the time comes, and it will allow your attorney to have a better idea of what they're working with.
Likewise, this can be an incredibly stressful time in your life, especially since the divorce process can seem so complex. But when you're more informed, you'll find it's not so intimidating.
Late-Life Divorce
When you get divorced at a later age, the process can be much more complex. At this age, you and your spouse likely own property together.
You will need to consult with a divorce attorney who specializes in property laws since all of this can affect things like alimony payments.
Similarly, retirement benefits, estate planning, and health insurance are also at stake during late-life divorces.
These are serious issues that you'll need to consider with your spouse, and the best divorce attorney for this kind of situation will be the one who is well-versed in these matters.
Children and Your Financial Future
When you get married, you're taking a leap of faith that your spouse has your best interests at heart, even if it means sacrificing your career for raising children. And after a divorce, the last thing you'll want to do is start over again financially. But for some people, this is a reality.
In order to maintain an acceptable standard of living for you and your children and secure your financial future, you'll need to consult with an attorney who specializes in child support and alimony. This will ensure you'll receive adequate support after the divorce, so you and your family don't have to worry.
Divorce is a stressful time for everyone involved, not just the adults. In fact, medical research has found that one of the most common causes of depression and anxiety in adolescents is divorce. But with the best divorce attorney, you and your family can focus on healing instead of stressing about finances.
Personality
Besides adequate qualifications and experience, personality is an important part of finding the best divorce attorney. If your spouse is combative, then you might need an attorney who isn't afraid to take on the challenge.
But if your attorney is so aggressive that you have trouble voicing your opinion, it might be good to look elsewhere. Don't be afraid to "shop around" when you're looking for an attorney.
And during consultations, be mindful of how their personalities mesh with yours. Often, a good attorney-client relationship will yield the best outcome.
Divorce can be emotionally taxing, but with the right attorney, you'll soon be able to focus on the future. If you're going through a difficult divorce, feel free to check out some of the divorce resources available online.