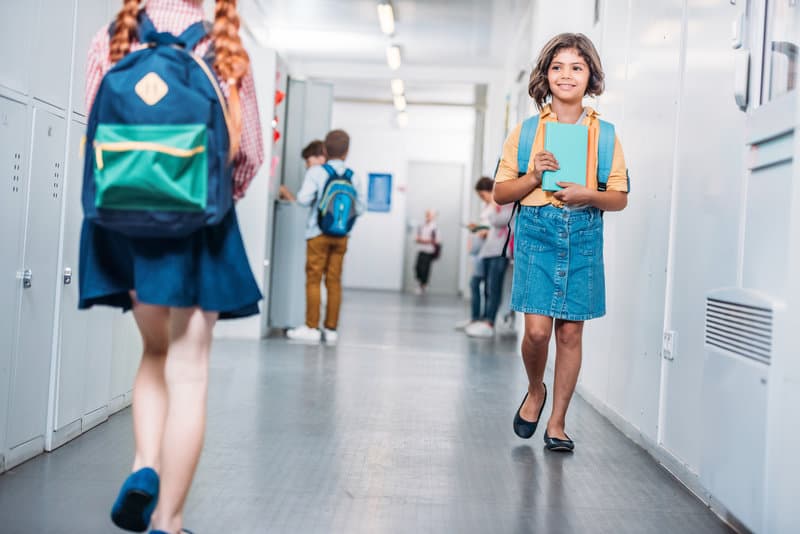 The parameters around whether you can have your child transfer schools during a divorce are governed by the current custody agreement – temporary or legally -, a court or judge's decision and the emotional wellbeing of your child.  
While we can provide general information about transferring a child's school during a divorce, we recommend consulting with a family law attorney if you haven't already before making any final decisions.
Will Your Child Transfer Schools During Your Divorce?
If you transfer your child without respect for California child custody laws, you may jeopardize your own custody status in the eyes of the law.
What is best for your child's mental and emotional wellbeing? 
First and foremost, your child's mental and emotional wellbeing should be the top priority before making the decision to change your child's school. Divorce is extremely hard on children, disrupting their sense of self, their security, and their happiness. As the secure and familiar world they know begins to splinter and re-build around them through the divorce, the stability of the same school and friends can provide a healthy anchor while children slowly adjust to their new life with divorced parents and a divided home life.
If you haven't already, consider meeting with a family law mediator to negotiate child custody agreements, as well as decisions around whether or not to change a child's school. This can save you thousands of dollars in legal fees, and neutral mediators are experienced at smoothing over the rough emotions that can get in the way of making the healthiest decisions for your child.
Read How to Prepare for Child Custody Mediation for more on that topic.
Is the decision a mutual one between you and your spouse? 
If the decision is mutual, there should be no issue. That said it is a good idea to get your mutual consent in writing and sign it. That way, if negative feelings or contentious disagreements arise in the future, you have proof that your ex-spouse supported your decision. 
Do you have sole or joint legal custody? 
If you have sole legal custody, you can change your child's school without permission from your ex. If your spouse has visitation rights or partial/joint physical custody, you should notify him/her about your decision so s/he can't say that you're trying to keep the child from him/her by withholding information about where your child is, needs to be picked up for visitation, etc.
If you have joint legal custody, you cannot transfer your child to another school without your ex-spouse's consent OR a judge grants you permission.
Is the new school a reasonable distance from your ex's home or place of business? 
If you have joint physical and legal custody, it makes sense that your child's school should be a reasonable distance from your home, and your ex's. Transportation to and from visitation is a 50/50 endeavor between parents. If your chosen school is notably further from your ex's home or work than the current school, s/he has a right to oppose it. In that case, you may need to go to court.
Will your child transfer schools and be happy? 
How does your child feel about the transfer? Hopefully, your child's feelings are seriously considered by you and your ex-spouse. Keep in mind that if your child does not want to change schools, and your ex opposes you, the judge may not side in your favor if you wind up in court. 
Is transferring your child's school worth a trip to the courtroom? 
If you have joint legal custody (even if you have sole physical custody), you cannot make the decision to transfer your child's school until your ex-spouse agrees or the court orders it so. If your ex is not willing to budge on his/her stance, you will need to go to court and let the judge decide. This can cost thousands of dollars if lawyers have to be involved, and there is a chance the judge will want to hear from the child, which can be traumatic for some children.
While younger children's testimony is sometimes requested, California Family Code 3042 states that children who are 14 years or older, and who can clearly express their feelings or preferences can have a say in where they live and where they go to school. If your child is 14-years old or more, the odds are the judge will want to know how s/he feels about the idea of transferring. While judges do not automatically base their decision on older children's feelings, they do take the child's testimony into consideration to establish whether your reasoning justifies the switch.
We're Happy To Serve You
Contact me here at Falzone Law, 415-582-7800, and schedule a free, consultation. In addition to reasonable hourly fees, I am happy to serve as a mediator to keep you out of the courtroom and facilitate a more streamlined divorce and child custody agreement process.