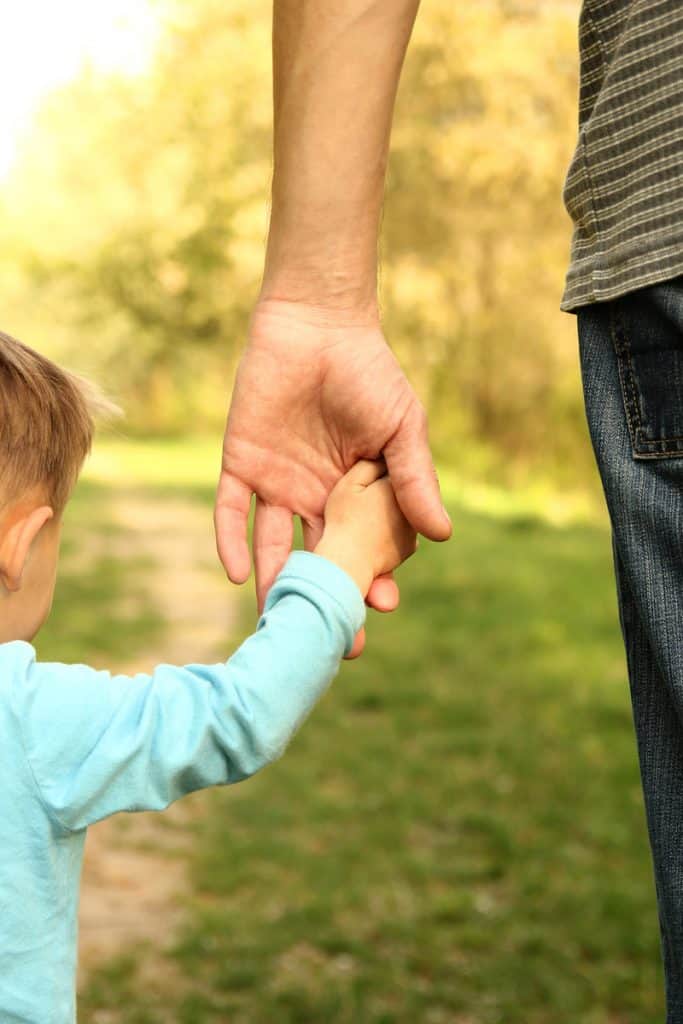 When it comes to deciding child support allocations, the state of California is transparent, and the financial parameters are primarily determined by incontestable, mathematical logarithms. In other words, what you're going to pay – or receive –rarely varies from the legally-specific standards.
That being said, there are serious child support mistakes you can make that result in harsh fines, stiff interest rates (payable to the child support recipient), or that can jeopardize other aspects of your child custody case.
Always consult with a lawyer, and remember that honesty is always the best policy – even if it means paying more.
6 Child Support Mistakes to Avoid During and After Your Divorce 
These are some of the most common child custody mistakes, the bulk of which occur when parents don't have an experienced lawyer or legal professional advising them through the process.
Hiding or lying about your income 
This one is huge. Just as you should never lie about or try to hide assets during a divorce, you should never hide income – including side job income – from the courts or your partner/ex-spouse when you pay OR receive child support.
This is one of the simplest ways to make a judge angry – and you can be held in contempt of court. Plus, you will wind up owing back-pay (child support arrears) and the rate of back pay interest is a whopping 10% – made payable to the child support recipient.
Making payments outside the court-approved methods is one of the common child support mistakes
Many counties in the Bay Area use a wage garnishment method to collect court-ordered child support payments. This is a streamlined approach with the funds paid by your employer to the local child support services office, with payments automatically transferring to the other parent. This can be unnerving at first but is beneficial to both parties.
As the person responsible for paying, this method ensures you're never late with a payment, which could immediately trigger a driver's license suspension through the CA DMV – and places you in arrears. Emotionally, it takes money out of the equation so co-parenting your child(ren) remains the primary focus.
However, each county has its own court-approved child support payment methods, and these are the only methods you should use to pay/receive child support payments to alleviate any potential hassle down the road.
Always report changes in income – in either direction 
If you have taken a recent income hit, report it to your local child support services and request a modification. This may lower your child support payments. On the other hand, all raises, major bonuses, or side job income should also be reported to the payee, so s/he can determine whether or not to apply for a modification in the other direction.
Angry ex-spouses commonly hire private investigators to track your habits and prove uncited employment, side jobs, etc., so it's not a good idea to hide or be dishonest about any means of income. Again, the online child support guideline calculator is the best resource for determining if current income changes would alter child support payments.
Quitting a job or not getting a new job when unemployed 
Unemployment and/or disability status does not change or stop your current child support order. You owe the amount stated in the order regardless of your personal or financial circumstances – unless and until a modification is granted. If you are at all employable, the court determines your earning potential and bases child support payments on that figure – regardless of whether you have a job or not.
Pay precisely what the court order dictates 
If you have a court order, always pay the stated amount, no matter what. So, for example, let's say you've fallen on hard times, and your generous ex says you can pay less until you get on your feet – your answer should be, "thank you, but no thank you."
While you're welcome to apply for the aforementioned child support modification, you are obligated to pay the court-ordered amount, period. If your ex were to turn you report that you've paid less, you'll owe back payment and interest.
Not adjusting your budget (and paying something) immediately 
California uses a precise mathematical algorithm, that takes the combination of both parent's incomes, and determines a specific percentage of that as the "cost of raising their child(ren). That percentage is used for resulting mathematical calculations to determine who owes what to whom.
We often find that clients are surprised at how steep these individual payments can be. And, most of the time, those payments are owed from the time the person responsible for paying the support moves out – even if the divorce papers haven't been filed yet.
If you are pretty sure you'll be paying child support, use California's Child Support Guideline Calculator to determine the estimated amount you'll be paying and plan your budget accordingly. Getting used to life without that money now makes it easier when you need to start paying. Note: Child support may be allocated to parents in 50/50 child custody arrangements in order to ensure a child's reasonable standard of living is upheld in both households.
We're Here For You
Are you interested in paying a fair and honest child support payment, and remaining in the court's good graces? Contact me here at The Law Offices of Gerald J. Falzone. I'm prepared to meet with you for a consultation or two in order to answer questions or help you establish estimated child support payments, to facilitate child support or custody mediation, or to represent you in court. You can also give our office a call at (510) 521-9500.