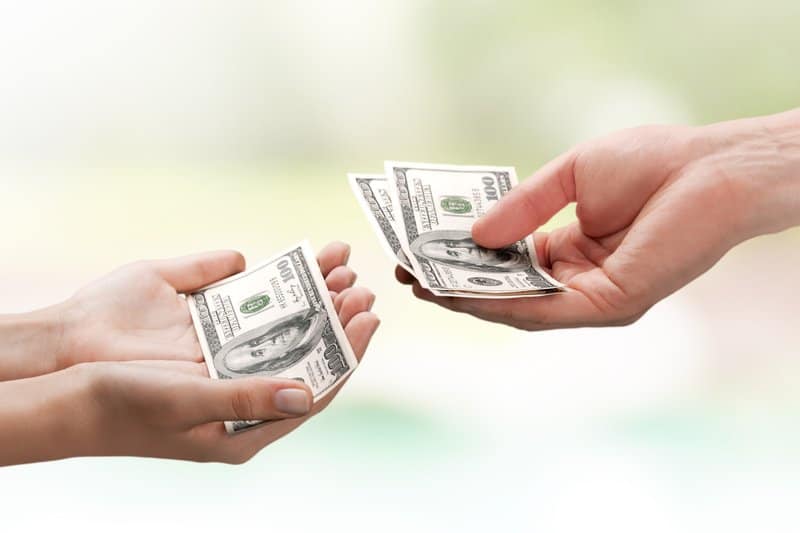 Court-ordered child support payments are strictly enforced, and failure to pay on time – or skipping payments – has serious consequences. Child support debt consolidation is an option, preventing you from paying steep interest rates, or facing some of the more dreaded results of getting behind in your payments, including:
Suspension of your driver's license 
Legally enforced payback interest rates of 10% or more (paid to the child support recipient) 
Wage garnishment 
Tax return garnishment 
An outstanding warrant for your arrest 
Jail time 
While it can feel like child support enforcement is out to get you, the system is equally rigged in favor of child support debtors getting back on track.
Determine If Child Support Debt Consolidation Is The Best Option For You 
Debt consolidation can be a solution, clearing the money you owe (child support arrears), to get you back on track. However, it's not always the best solution.
Continue making payments on time 
Keep in mind that you are legally responsible for continuing to make monthly child support payments while a debt consolidation loan is pending. Skipping on payments while waiting for the loan to come through can backfire if you owe thousands more than the debt covers when the loan finally funds.
Is there a family member willing to provide a low-interest loan? 
Both the interest charged by Child Support Services and the interest charged for most unsecured loans is on the higher side.
In California, and here in the Bay Area, the standard interest rate charged by the state for child support arrears is 10%.
The average interest rate for a consolidated loan is 8% to 28%, depending on your credit history.
You may find that taking a loan from a family member or friend, drawing up the paperwork, and deciding on a slightly lower interest rate is the happier medium.
Secure fixed-rate loans at rates that are higher than what the state charges 
If your child support debt consolidation loan has an introductory rate of 8% but comes with an APR (adjusted percentage rate), you have no control over the amount the interest will raise over the course of the loan term. So, while the original 8% rate feels like a deal, you may wind up paying twice that – or more – over the ensuing months or years.
It may be worth it to work with the county where the child support order originated – or where the petition to collect back owed child support was filed. They are willing to work with you directly to come up with a reasonable payback plan, and their fixed interest rate may save you money overall.
Have you looked into child support modification? 
California is known for having higher-than-average child support payments because the state uses an amount per child driven by both parents' joint income, rather than a fixed "cost per child" amount.
However, this also means the amount you owe is fluid to a certain point. If your child's other parent gets raises or bonuses, those need to be reported, as do yours. The same is true if a person makes notably less money than they did when the divorce and child support orders were filed.
Visit the Child Support Services website, where you can use the online calculator to estimate current payment obligations, speak with a free family law specialist, or begin the process to request a child support modification. The child support recipient is equally obligated to help with this process (the county will take it over if s/he isn't cooperative) by providing their most recent paystubs and/or tax information.
If you know s/he is making money under the table, the combination of a private investigator and some well-timed surveillance can result in evidence that not only lowers your payments but results in the other parent having to pay you back with interest.
Does bankruptcy clear child support debt? 
No, Chapter 13 bankruptcy does not clear child support arrears. Child support debt is considered a "priority debt," and it will be added into your Chapter 13 priority debt repayment plan – including the state's additional 10% interest rate. 
Keep this in mind because knowing that may mean that filing bankruptcy will do more harm than good for your overall financial situation.
If the stress of child support debt is weighing you down, or you're tempted to bury your head in the sand, it's time to contact a family law specialist and schedule a consultation. We can help you sort out exactly which plan makes the most sense for getting you back on track, and we can facilitate your request for child support modification.
We're Here To Help You
Contact us here at Gerald A Falzone, to schedule a child support debt consultation, so we can work together to find a solution. We have two convenient office locations – Oakland (510) 521-9500, and San Rafael: (415) 482-7800.