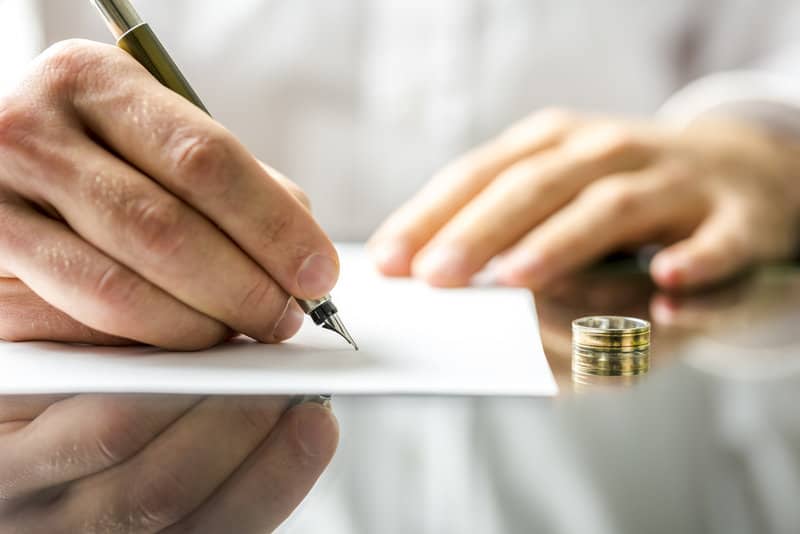 Deciding to get a divorce seems bad enough, but going through all the details of it is even worse. It's hard to change your life in such a drastic way, especially when you have children and certain assets to think about.
How are you supposed to get out of this sticky situation and move on with your life? Is there a way you can do what you need to and minimize others' pain in the process?
Look into divorce mediation.
This is one of the most beneficial tools available to couples who have decided to go separate ways. But unfortunately, not everyone understands what mediation is.
Many couples have a knee-jerk reaction to take things to court or settle things their own way, without realizing what mediation services can do for them.
Here's the truth about what the process looks like and how it can help you.
What Is Divorce Mediation?
Divorce mediation is when two individuals who want a divorce go to the same professional for guidance. The mediator meets with them at the same time, helping each person voice their needs, concerns, and terms. Their role is to help the two individuals come to an agreement as smoothly as possible.
The mediator does not make decisions for either party and they do not speak on behalf of one spouse or another. This person can, however, help the two parties reach a mutual understanding regarding everything from child visitation/custody to financial assets and retirement distribution.
It's a lot to talk over and there are many details to consider.
This is where divorces can "get ugly", but with a mediator, things don't have to necessarily be that way. The point of seeking this kind of help as opposed to an attorney is to settle things cordially in a way that's mutually beneficial.
The Benefits Of Divorce Mediation Services
If the friendly nature of divorce mediation isn't enough to convince you about these services, there are a few more benefits to consider. While this may be the end of the road for your marriage, it's the start of your next chapter. Mediation can make the transition from one point in your life to the other much easier.
Here's how:
It's Easier To Stay On Good Terms
Say you want a divorce but you'd still like to have your ex-spouse in your life. Maybe you've realized there are better options out there or you're simply committed to making a kind relationship work for the sake of the children.
Either way, a divorce battle is not a great way to start your new friendship. Having a mediator present for the divorce process, though, does salvage the good that's left and help you both start anew.
The Decisions Made Are Fair And Productive
Before you can focus on moving on, you have to make sense of what's left of your marriage. There's more to separating and starting over than packing up your clothes and finding a new place to live.
Actually, who is going to get the house? Who will have the cars, the furniture, the nice dishes, and so on? These can seem like tough decisions to make but they don't have to be.
Your mediator can help you decide everything step-by-step. They will keep you and your spouse focused on the practical matters rather than letting your emotions get the best of you.
A Court Battle Is Avoided
There are divorced couples who can stay cool and collected, and then there are those who can't stand to be in the same room. The latter is typically what leads to court battles and family drama, which can drag out the divorce process.
A mediator helps you avoid all of that. Even if you're not on the best of terms with your soon-to-be ex right now, the right professional can bring you both back to a common ground.
They bring you to your senses and make you focus on the matter at hand rather than holding onto past wounds or playing the blame game. This is a much more productive approach, and it tends to work out better for all involved.
Mediation Makes The Future More Secure
Whichever way you handle your divorce, you have the whole future ahead of you. But, the decisions you make right now will affect the way of life you live later.
Mediation creates a contract that thinks ahead. It sets rules and guidelines for both parties involved in case certain circumstances change.
Plus, the experience of divorce mediators helps them bring creative solutions to the table. They show you and your spouse different ways to think about what you want/need from the divorce.
The Myths Of Mediation
It's good to know what to expect from divorce mediation services, but it's also in your best interest to beware of mediation myths. You've likely heard a few exaggerations about this divorce solution.
Things like:
It's Better To Fight For What You Want
Some people will encourage you to take things to court rather than try to talk it out. They may want you to get that "big divorce check" out of compassion for you or think they know how it goes from headlines and TV shows.
Either way, more often than not, the best way to really get what you want is to go through mediation. This solves things from a rational perspective rather than putting you and your ex at each other's throats.
You Risk Settling For Less
What if the settlement process is easier, but you don't get everything you wanted? This is another fear that leads people to court or other divorce solutions.
Again, mediation is all about creating a fair deal. It helps you get what you need out of the divorce while giving your spouse enough to move forward with, too. Most importantly, it's a clean way to get things settled without putting children or other loved ones in the middle.
Mediation Is Always The Answer
As beneficial as divorce mediation can be, it's not right for everyone. If you feel like your spouse is hiding important details from you, or if they're a struggling addict or have some other sort of condition that may affect their thoughts/behavior, think twice before going to mediation.
The former may keep you from getting the fair deal you should have because you can't discuss things you don't know about. The latter isn't fair for anyone because addiction and mental illness keep the person affected from thinking straight.
Deciding If Divorce Mediation Is Right For You
Are you sure divorce is the answer to your marital problems? Are you ready to move on, but feel wary about a possible court battle?
There's a better answer to your problems. In fact, divorce mediation can help you and your spouse find all the divorce answers you've been looking for. To get the process started, contact us today.