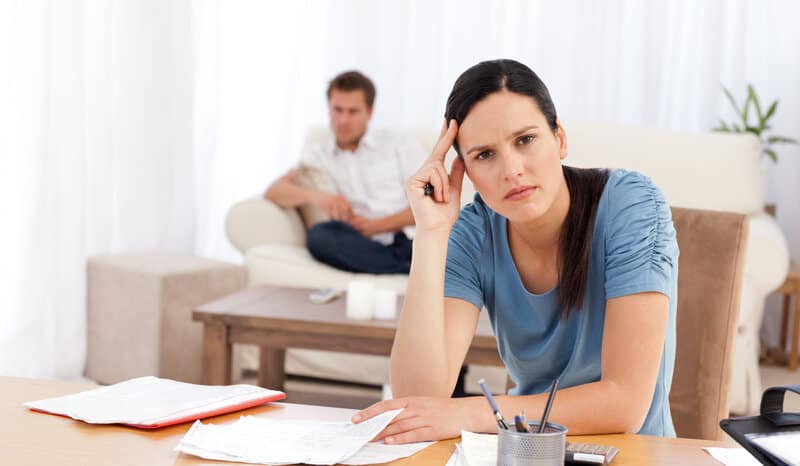 Regardless of how toxic or dysfunctional a marriage may be, signing divorce papers is a very final step. Once a divorce is final, there is no going back without getting remarried all over again. So, it makes sense that some people have a harder time signing the final docs.
Sometimes spouses are vindictive and spiteful, so their refusal is another way to get back at you. But then, there are cases where one person truly doesn't believe divorce is the answer, in which case they're honoring their personal values and feelings.
Your Spouse Won't Sign Divorce Papers? Here's What To Do
Either way, a spouse's refusal to sign divorce papers doesn't mean you can't get a divorce. Here are the steps to take to keep things moving forward.
Ask to meet with a mediator
The media has done a lot of damage when it comes to depicting what the average divorce actually looks like. For some, the idea of standing in a courtroom, spending thousands on lawyers, battling over child custody, etc., is a nightmare they refuse to participate in. That's understandable, and there are ways to avoid that altogether.
First and foremost, if your spouse refuses to acknowledge the papers s/he was served, send a very neutral email or text requesting to meet with a divorce and child custody mediator. This is a much more affordable and straightforward way to move through a divorce with a minimum of drama. Read Mediation in Family Law Disputes to learn more about how mediation might be the right way to get your spouse in a more cooperative and collaborative state of mind.
Do NOT escalate the situation
There is absolutely no point in escalating the situation, especially if children are involved. Plus, it will do no good. Instead, keep a calm, neutral, and steady approach. Your spouse has been served, which is a legal action in and of itself. If s/he refuses to acknowledge that or follow the instructions, you have the right to move forward with a "Default Divorce," in 30 Days.
Stay calm, breathe deep, get the support you need for you and your children, and remember that California is a "no-fault," divorce state. There is absolutely no "power" in not signing, and it does not give your spouse the upper hand in any way. In fact, it could be viewed otherwise. For example, the California Family Law Court states:
In a "true default" case, you are giving up your right to have any say in your divorce or legal separation case. Before you choose this option, make sure you read the papers your spouse or domestic partner filed very carefully. What your spouse or partner asked for in his or her papers is probably going to be what the court orders.
Your spouse's refusal to respond or sign the documents as they are sets the Default Divorce in action. It does not alter how assets would be divided, child custody visitation and payment, or any owed spousal support. If your spouse and you are unable to come to an agreement, the court will decide for you.
Nobody can prevent you from getting divorced, but you will have to abide by the court's timeline to get to the other side.
If your spouse won't sign divorce papers request a default divorce
Once your spouse is served, s/he has 30 days to respond. The judge automatically sets a Default Divorce hearing when a spouse doesn't respond. There is nothing you need to do but show up to the hearing. Not responding means your spouse also waived his/her rights to contest any of your requests.
At your hearing, the judge will decide on all counts and typically goes along with whatever the petitioner (you) requested since your spouse neither agreed to nor contested your petition and requests. In some cases, failure to acknowledge the divorce may actually compromise your spouse's child custody/visitation situation.
For example, if you requested an 80/20 child custody situation, and the court agrees, your spouse will only have the children 20% of the time and most likely owe you child support – ordered by the courts. Had s/he responded, she could have said, "No way, I want 50% custody of my children," which is almost always honored by the courts (unless abuse of some kind is in question). In that case, you'd only have your child(ren) 50% of the time and may not receive any child support at all.
Regardless, once your divorce moves into the Default category, the judge determines:
Division of property
Child custody and support payments
Schedule A Consultation With A Family Law Attorney
Either way, it's always wise to schedule a one-time, fee-based consultation with a family law attorney. That is especially the case with a contentious, apathetic, or unresponsive spouse. We provide all the guidance you need to proceed on your own and ensure things are fairly handled.
The Law Offices of Gerard Falzone have served Bay Area couples and families for more than 30 years. Mediation is always our first stop, but we are also here to represent your interests in a family law court. Contact us to schedule a free, 30-minute consultation or to schedule fee-based appointments to ensure your divorce moves forward as quickly, and with the least amount of stress, possible. Call our East Bay Office at (510) 521-9500 or contact our Marin County Firm at (510) 521-9500.