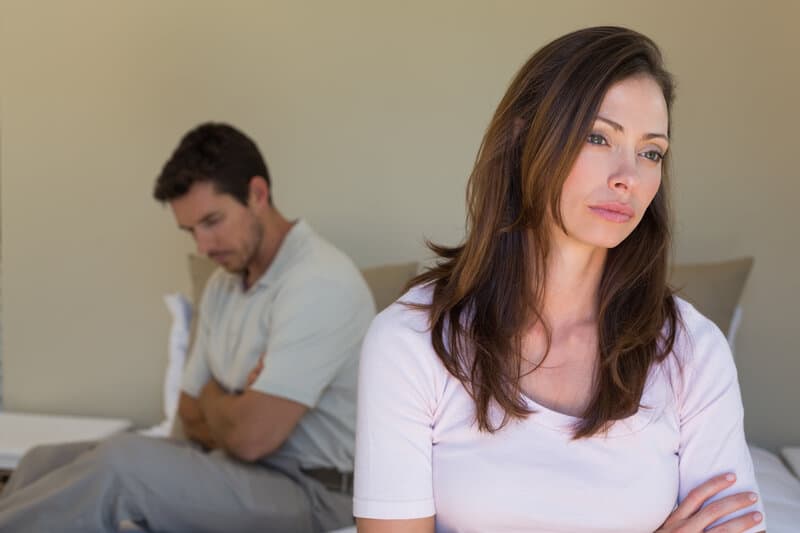 Taking the steps necessary to leave an abusive spouse takes a tremendous amount of strength and courage. Breathe into that and know that you have a community of people here to help support you through the process.
The priority is to keep yourself and your children safe while doing what's necessary to legally extricate yourself from any binding relationships if necessary.
Before You Leave Your Abusive Spouse
Use the National Domestic Violence Hotline ASAP
If you haven't already, we highly recommend using the National Domestic Violence Hotline as often as you need. This free service can provide invaluable support for women and children, and experienced, knowledgeable, and compassionate representatives are available to answer questions, offer information, make recommendations, etc., 24 hours a day, seven days a week.
You can contact them online here or by calling them at 1-800-799-SAFE (7233) or TTY 800-787-3224.
Contact an attorney with experience handling domestic abuse cases
The reality is that domestic abuse is a very delicate situation when it comes to leaving, separating, and divorcing a partner. Nobody understands that more than you. The problem is that many "experienced" divorce attorneys are actually not all that experienced at handling divorces involving domestic violence. As a result, they can make rookie mistakes that compromise the safety and wellbeing of their clients and families.
Seek counsel with Bay Area divorce attorneys who have experience with domestic violence cases and who can provide sound counsel around how to protect yourself as well as helping to facilitate a swift and as drama-free divorce as possible. We can lead you through pre-divorce counseling sessions so that you are protected, safe, and ready to launch when you officially file your divorce paperwork.
Identify and confirm a safe space to flee to
Leaving on the spur of the moment or in the immediate aftermath of a fight is not always the best move because it leaves you little to fall back on. Often, clients who've done that find themselves having to return to their abusers because they have nothing with them to take that first next step. Click Here to access a list of Bay Area domestic violence organizations and shelters. Call ahead of time and they can help you make a plan.
We can't emphasize enough how important it is to bide your time and plan well. Secure a safe location, whether it be a local women's shelter or a trusted friend. Under NO circumstances should you share your location with your partner. Make your move when you are calm and collected, have all of your necessary documents (birth certificate, license, passport, credit cards, a flash drive or cloud account to access your resume and contacts, cash if possible, etc.), as well as clothing, shoes, and toiletries.
Make sure you have the following items
We want to re-emphasize the documents and items you want to bring with you if at all possible. They will be necessary as you step into your new life, and they are also complicated to get a hold of once you are out of your home.
Driver's license
Social security card
Passport/REAL ID
List of key contacts both printed and in some type of cloud storage (such as DropBox) so you can access it with your prepaid phone (See #7)
Health insurance cards
Bank account statements
Any copies of existing or former restraining orders (Don't have a restraining order in place? Visit, Do I Need a Restraining Order, to learn more)
Copies of tax documents for the past three years
Marriage license (if you have one)
Your birth certificate
Kids' birth certificates
Copy of your resume
Clothes (both casual and work/interview appropriate)
Toiletries
Any precious heirlooms/jewelry/etc., that is small enough to take with you
Your credit cards and some cash are also ideal to have with you. Abusers are notorious for canceling credit cards as soon as their partner gets away, so be prepared for that. If you have the ability to get your own card, that is ideal. OR, get a cash advance on existing cards so you have working cash in case your credit cards are canceled in an effort to strop you of your resources once s/he's learned you've left.
Get a post office box
Secure a post office box before you leave and begin having your mail forwarded there. If you can, consider using a post office or mailbox location that is out of your normal loop or routine so it isn't as easy to trace you there. These locations are secure and there is no way your abuser can find out your new address if you don't offer it to him/her.
Only access your mail in full daylight, during busy times of the day, so any potential altercation will have witnesses and more access to protection from the public.
Speak to your children's teachers, principal, coaches, etc.
Share your situation with the teachers, administrators, coaches, etc., in your children's lives. Make sure they also have copies of any existing restraining orders.
This can feel embarrassing or intimidating, but remember that your abusive spouse is the one who should be embarrassed. You have done nothing wrong. Your leaving is an act of courage, bravery, and love for yourself and your children. It will be seen as such by others and learning to grow into a lean on your expanding community will be a good first step as you begin baby-stepping into your new life.
It's also good for the adults in your children's lives to know what is going on. It's very common for children of domestic violence and/or divorce to struggle in school, withdraw socially, become more sad or angry, etc., and so knowing what is going on allows the adults in their lives to provide better and more compassionate support.
Acquire a prepaid cell phone before leaving an abusive spouse
These "burner phones" are exactly what you need because the calls can't be traced. Do not share the number with anyone who might even consider giving it to your abusive spouse. If you have a moment of weakness or you suspect your abuser has found out your new number, you can ditch the old phone and get a new one.
Call Us When You're Ready To Leave
It breaks our heart that posts like this need to be written. That said, we are here for you whenever you need expert legal counsel or advice about your domestic abuse situation and to begin taking you through the steps to file and finalize your divorce. Contact me here at the Law Offices of Gerard A. Falzone to schedule your free phone consultation, or call me at 510-521-9500 or 415-482-7800.