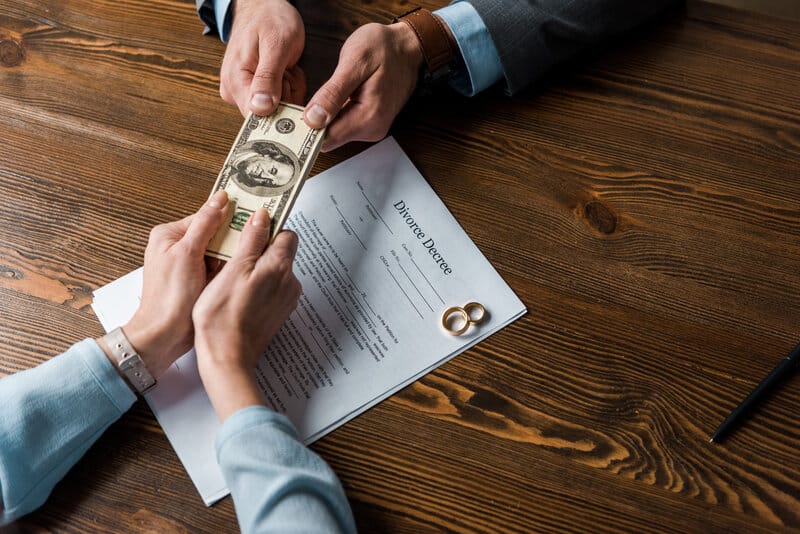 Your small business may seem like "yours," but the state of California may view it as "community property" when it comes to a divorce. This is especially true if your spouse works there, worked there, or can show proof that s/he was essential to helping you start, develop, and grow your business.
Many small business owners make the mistake of assuming their spouse would never threaten or compromise their business. Unfortunately, the mental and emotional strain of divorce causes good people to make bad and unethical decisions. Consider the protection of your business to be a sound business strategy rather than a personal slight on your spouse or fiancee.
Save Your Small Business From Divorce Proceedings
If you don't take proactive steps, you may have to repurchase your own business from the marriage, and, in worst-case scenarios, business owners have to close shop altogether. But, don't let that happen to you. A small business is the most significant asset for many, and it must be protected as such.
As the National Federation of Independent Businesses (NFIB) states, "The importance of protecting your small business before initiating (or even considering) divorce cannot be overstated."
Get a prenuptial agreement 
If you aren't married yet, we highly recommend scheduling a pre-marital legal counseling consultation with a family law professional. These consultations shed light on a range of topics couples should consider, including protecting assets like their current small business or future entrepreneurial projects.
If you are a business owner, odds are the lawyer will recommend drafting a prenuptial agreement. In either a pre- or post-nuptial agreement (see below), you want to state that the business is "your separate property," not part of the community property pot, and unable to be divided in a divorce.
Hire a business lawyer 
If you are in the beginning stages of building a business or have not yet retained a business lawyer, now is the time to do so. While a family law professional certainly has some level of insight and experience on how to protect a business from divorce, a lawyer who specializes in business law is your best bet. Beyond the idea of saving a business from divorce, a lawyer practicing business law can support you in the short and long-term in a more well-rounded way.
Depending on the terms of your prenuptial or postnuptial agreement, your business lawyer can help you determine which percentage of the business's proceeds are entitled to your spouse in the event of a divorce. If this amount isn't explicitly stated, California family law courts view the business's profits after your wedding day to be community property, split 50/50 in a divorce. 
Draft a post-nuptial agreement 
A post-nuptial agreement is a smart solution if divorce isn't on the immediate horizon, but you realize you've left your business vulnerable. Odds are your spouse understands your desire to keep the business aspect of your business separate from the marriage.
On the other hand, this also gives your spouse the ability to establish what portion of the business, if any, should be legally his/hers depending on the level of sweat equity or finances s/he contributed to the business. Either way, a collaborative post-nuptial can protect the business if the marriage ends and you find yourself in the midst of a divorce.
Do NOT use your business to hide assets 
The courts frown heavily on individuals who hide assets prior to or during a divorce. It is absolutely a no-no. In your case, any evidence you used to business to try to hide assets can create major backlashes for you, including the loss of your business and liquidated assets being granted to your ex.
Read, The Risks & Consequences of Hiding Assets in a Divorce.
Maintain meticulous records 
If you aren't a natural-born accountant, bookkeeper, or tax expert – hire a professional to do that work for you. Your business should have current, organized, and meticulous records. Without that, the financial statement portion of your divorce filing will be excruciating to complete.
Give yourself a salary increase 
Entrepreneur.com writes, "If you starve the family's cash flow to build the business, a lawyer might later make the case that your ex is entitled to more of the company's assets." Giving yourself a substantial salary boost may be a better way to accomplish the same goal and then meticulously track the salary contributions you "loan" or grant back to the business.
Again, the further away from the divorce this takes place, the better. However, if there's any whisper that your marriage is in distress, convert shared profits into a salary increase. If you opt to make less now to "save for retirement," those retirement savings get split equally. Giving yourself a larger salary allows you to factor that in when it's time to figure the business's value.
Put the your small business in a trust 
Depending on your situation, it might make the most sense to put your business in a trust. Again, entrepreneur.com points out that putting your business in a trust "…keeps the business from being counted as a marital asset as you no longer personally own it. The move also protects the value of the company's growth." 
Discuss this idea with your lawyer or an estate attorney before making any permanent decisions to weigh the pros and cons.
Use divorce mediation rather than the courtroom 
Whenever possible, try to use a family lawyer that offers divorce mediation rather than "fighting" in a courtroom. I've built my practice around mediation over litigation. It makes a tremendous difference in protecting the dignity and heart of each person while coming to the best decisions that support the highest good for all.
Are you interested in learning more about how to protect your small business through a divorce? Schedule a consultation with me here at The Law Offices of Gerard A. Falzone. (510) 521-9500.