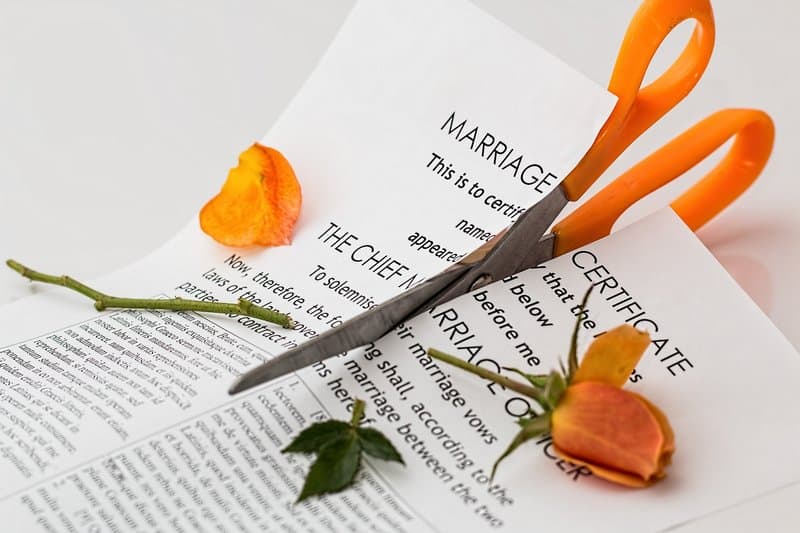 "How did we end up here?" It's a question that many who are facing divorce are asking themselves right now. And the reasons for divorce are unique to each relationship.
Truly, a divorce is rarely caused by one single reason. Marriages are each unique and complicated, with many factors determining how they end up. But there are many reasons for divorce that occur far more often than others. You'll find these listed below.
Identifying The Many Reasons For Divorce
Whether you're trying to save your marriage or preparing for divorce mediation, read on to learn more.
Disconnection
Time changes all things. Consider the difference ten years can make in your life.
Your spouse's job becomes a career. You have kids and parental duties to focus on.
Through the changes and struggles of life, many spouses focus more on these issues and less on each other. After years of this, they drift further and further apart.
They talk less and go on fewer dates. They never vacation alone anymore. Even before becoming legally separated, they have become disconnected from each other socially and emotionally.
As this internal separation continues, they start to feel separate. They develop identities that no longer include connection to their spouse. They opt for divorce because, on the inside, they've divorced their spouse already.
Physical Neglect
In the same way spouses loose touch with each other emotionally/socially, they can start neglecting each other physically. Even before the sex stops, the level of physical touching decreases. As partners focus more on kids and work, there is less holding of hands, hugging, and kissing between them.
This problem can grow into a decrease in sex. Like marriage itself, sexuality must be nurtured by both partners or it weakens.
A sexually receptive partner helps a man feel and act more romantically toward his spouse. And romantic attention helps a woman feel sexually receptive.
But when one of these is neglected, often so is the other. It becomes a downward spiral which robs both partners of sexual/romantic feelings toward each other. When it evolves further, it becomes hurt, then resentment, then spite, then rage…many reasons for divorce.
Getting Married For The Wrong Reasons
Many divorced couples got along well while dating. But they weren't prepared to spend life with the same person after everything else in their life, including both partners, changed. Often, they had a skewed idea about what marriage is in the first place.
Many see marriage as an extension of dating. They feel pressured to marry as if it's a necessary step if they want to continue dating a person. In reality, marriage and dating are meant to be very different things.
Dating means seeing someone for now, but maybe not later. Like a job they hold or the house they live in, it is subject to change.
But marriage means spending an entire lifetime with someone, even when everything else changes. In ten years, your job, car, and the house may all be different than they are now.
You and your spouse will be different than you were. You may have kids that you didn't before.
But unlike all these things, marriage is not meant to be subject to change. Many don't see this distinction and aren't prepared for the reality and commitment of a lasting marriage.
Different Expectations
Many expect their spouse to change certain behaviors and they never do. Others expect them to stay the same and they don't.
Unmet expectations become resentment. But, quite often, they're unmet because they were unrealistic or unclear in the first place.
If you wanted to adopt kids, did you tell your spouse before getting married? Many spouses are angered over outrageous expectations they never cleared with their spouse before it became relevant.
One spouse wants to retire in the country next year and the other wants to spend the next 3 years abroad, seeing the world. Neither tells the other until the time comes to make the decision.
A spouse who plans their future alone will most likely spend it alone, or disappointed and resentful.
Incompatibility Of Financial Management
For a marriage to survive, both partners must have shared goals for their future together. By default, this means they must be united in their financial goals/management strategies.
If they aren't, they make true the saying, "A house divided against itself cannot stand." Here are some examples of what that looks like.
One spouse makes the money, the other spends it all, and then some. One spouse saves up for a house, the other uses the savings to buy a new car.
This is a no-brainer, people. No relationship of any kind can survive this way.
The Blame Game
This goes along with getting married for the wrong reason. People get married assuming it means they'll live "happily ever after." So when automatic happiness doesn't happen, they assume it must be their spouse's fault.
"They should work harder, take me out more, appreciate me more, etc." Often, this spite is reciprocated by the other spouse. Once one becomes convinced that all their unhappiness is their spouse's fault, they file for divorce to cut the problem off at the source.
Inadequate Conflict Resolution
Problems like the one above stem from improper conflict resolution. A wife is mad her husband isn't meeting her needs. Instead of discussing it with him, she expects him to read her mind or figure out the problem himself. When he doesn't, she gets even more resentful.
Or maybe she brings it up and he blows up in a defensive rage. Or they both bicker about little issues while avoiding the real root cause of their frustration.
In such cases, the problems they're arguing aren't the real problems. The real problems are maturity and communication. Personal insecurities and immaturity lead one to get defensive.
They could work through their conflict together to protect their marriage. Instead, they make the argument worse to protect their own ego.
Unless BOTH spouses yield for the good of the relationship, the marriage is doomed.
Codependency
Codependent relationships are lopsided and unstable. If a spouse is incomplete by their self, they can't actually contribute anything to the marriage. They will always feel incomplete until they form an identity of their own.
And the other spouse is no better off, either. Being married to an incomplete person is an incomplete marriage thus it is one of the many reasons for divorce.
If your spouse only exists as a part of you, it's like being married to yourself. In other words, it's not that different from being alone.
Infidelity
While marriage can survive infidelity, it's a very difficult comeback. Sometimes, it's the "wake-up call" that brings attention to existing marital issues and inspires both partners to address them. Other times, it's the final push that sends a marriage over the edge toward divorce.
Infidelity is often a result of emotional disconnection, sexual neglect, or other marital problems.
If the marriage is already struggling, the cheated-on spouse may consider the affair "the last straw" and file for divorce.
Abuse
Sadly, physical abuse is a very real problem in marriage and other relationships. 25% of women will be violently abused by a partner in their lifetime.
Abuse should never be tolerated. If the abusive spouse will not change the abused should definitely get out of the relationship.
But physical and emotional abuse isn't the only abuse that ends relationships. Many marriages never recover from the impact of substance abuse or other addictive behaviors of a spouse.
Top 10 Reasons For Divorce
We hope these common reasons for divorce have given you a clearer understanding of why divorce happens. Remember these if you're making efforts to reconcile or preparing for divorce mediation.