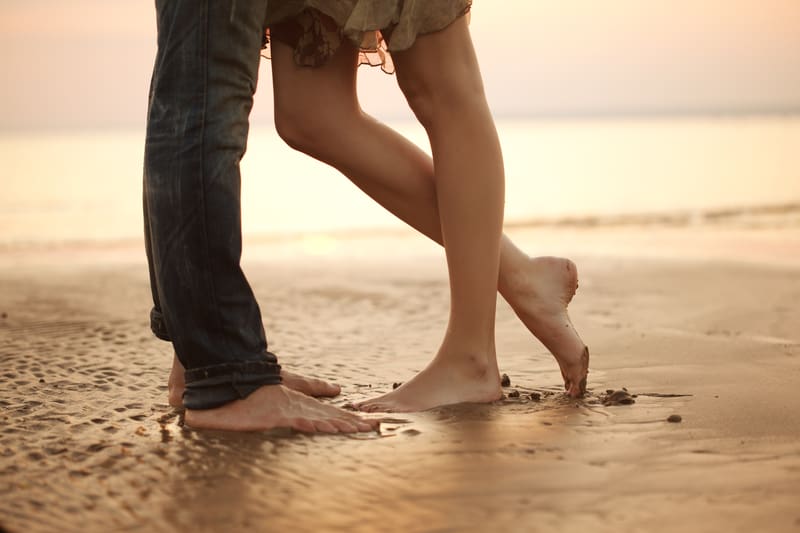 Divorce can be a long and emotional process for both parties involved. A lot of decisions need to be made during the process, and it isn't unheard of for some couples to start rethinking divorce after they've started the process.
You may think you're ready to sign the paperwork, but now you're starting to think that divorce isn't right for both of you.
Believe it or not, it's relatively simple to stop divorce after filing.
If you're having second thoughts about legally ending your marriage, you don't have to go through with the divorce. Read on to learn what you have to do to stop your divorce after you've filed.
Stop A Divorce After Filing
It's important to note that both parties have to be in agreement to stop divorce after filing. If you still want to stay married and your spouse doesn't, you can't force them to end the divorce.
If you've both come to the decision to stop divorce proceedings, you can follow these steps.
Visit The Courthouse
Once you decide that you no longer want to go through your divorce you need to find some time to visit the courthouse where you filed your original petition for divorce.
Once you're at the courthouse, explain that you want to stop the divorce process and want the correct paperwork.
Some websites will tell you to just get the forms online. We advise against this unless you download them directly from a government website in your jurisdiction.
Different jurisdictions have different forms of paperwork and requirements to stop a divorce. If you download something online you may not have what you need.
Complete The Document
The paperwork you originally used to file for divorce may have been long and complicated, but the opposite is usually true for people that are trying to stop their divorce.
In most states, you'll just have a simple single page document to fill out. The form asks you to state that you're voluntarily dismissing or withdrawing your case.
Unlike divorce in certain states, you don't need to give an explanation about why you want to end the divorce process.
Get Plenty Of Copies
Once you've completed the paperwork, make copies of everything. After you've made your copy you can visit a court clerk to stamp everything as filed.
You're going to want to have several copies for personal and legal purposes. Make sure that you have an official copy, along with your spouse and your lawyer.
Start The Serving Process
Your state may require you to formally serve your spouse with a copy of the dismissal paperwork. This can vary from state to state or even county to county, so be sure to check with your lawyer beforehand.
In places where a formal serving isn't required, you may just be able to give them a copy yourself by hand or by mail.
Once you've completed the process, you may have to file proof with the court to prove that you've served your spouse. It's a good idea to check with your lawyer about this.
Tips For The Process To Stop A Divorce After Filing
The legal act of stopping the divorce process is simple, but navigating the emotional and social repercussions can be difficult for both you and your spouse.
Deciding to end a marriage isn't easy, and making the decision to continue to stay married can be even harder. Dealing with this time is tough, and we have some tips that can help make the process easier.
Keep Your Lawyer In The Loop
You may have decided to not go through the divorce, but that doesn't mean that you should stop talking to your lawyer. If anything, they should be one of the first people you call after you make your decision.
You'll want to make sure that you've done everything you need to do to formally end the marriage. A lawyer is a great way to ensure that you're staying on track of everything.
Also, be sure to go to them with any other legal questions you may have. They can give you insight into the best way to handle rights to marital property, custody, and other things that may have been affected because of the divorce.
Be Aware Of Your Options
You may not be ready to divorce, but that doesn't mean that you're ready to jump back into married life again. It's okay for both spouses to take their time to reacclimate themselves to marriage.
Some couples that decide to stop the divorce still decide to stay legally separated. They may be on the fence about ending things entirely but still need time to themselves.
Also, you can choose to be discreet about your decision to end the divorce. Some couples choose to not share the news with close family members or friends because they're still working on things with their partner.
Know You Can Change Your Mind
You may decide to stop the divorce process now, but that doesn't mean that you can never start it again.
Some people are hesitant to approach the topic of divorce once they've already legally stopped the process. You're allowed to make decisions for yourself and your family that could involve legally ending your marriage.
Don't be afraid to get individual counseling or couples counseling after you choose to end the divorce process. Getting insight from a therapist can help you both see what the next best steps to take are in your relationship.
Get The Legal Counsel You Need
It is possible, and easy, to stop a divorce after filing. Once you have the proper paperwork in order you can end the divorce process almost as easily as you started it.
Do you have any questions about stopping a divorce? Are you curious about other facets of family law? Contact us today so we can get you the answers you need.
In the meantime, explore our blog and learn a little more about family law.