During my more than 25 years of family law practice, I have met with and counseled hundreds of men and women considering a separation and divorce from their spouse. Very often these people have misconceptions about how California law applies to their financial and legal situation. Often they have formed their opinions from friends who previously went through a divorce and then counsel them like they are experts in California law. Other times they obtain information from the Internet, which itself may be inaccurate, or which does not apply to that person's situation.  I'm often amazed by the extent to which these beliefs are false.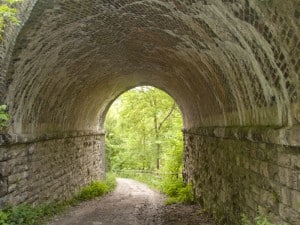 It is therefore in the best interests of anyone who is considering separating from their spouse to obtain an accurate legal assessment of their situation, and of the alternatives available to them for the best resolution of their problems. Accurate knowledge is in fact power. Often, potential clients are afraid to contact and meet with an attorney, much like a person who has a disease may be afraid to meet with a doctor for a medical assessment, for fear of receiving bad news.  Almost always, my pre-divorce legal counseling clients leave my office feeling much better than when they came in, with less worry about perceived worse case outcomes that most likely will never occur.
I am happy to report that sometimes people who consult with me resolve the differences they have with their spouse through counseling with a psychological or spiritual advisor, or just through discussions with their spouse. I never "fan the flames" of dispute to get people to end their marriage when they do not really want to. Rather, I help my clients understand their legal situation and the alternatives available to them, and they make their own decisions as to what is best for them and their family.  If they conclude they want to terminate their marriage, I am available to help them with that process through competent and caring legal counsel and representation.
It is much better to learn about your legal options when you choose to do so, rather than being blindsided by a spouse who has meticulously planned to terminate the marriage and sometimes hides or disposes of assets or takes other unscrupulous actions that benefit him or her to your detriment. Therefore, I cannot overstate the importance of having a legal counseling meeting for anyone who is considering a divorce, or whose spouse is considering terminating their relationship.  I have never had anyone tell me that they haven't "gotten their money's worth" from a pre-divorce legal counseling meeting with me. Rather, a great many people have informed me that the clarity and peace of mind they have obtained was worth much more than the cost of the session.